Team GB Heads to Sochi.
Thy Choicest Gifts in Store.
pop quiz: the lyric above is from what song and artist? clue: stand tall for the Queen.
If all goes according to plan, the 56 strong Team GB, announced on Wednesday 22nd January, will return from Sochi with a couple of handfuls of well deserved medals; hopefully at least some of them gold. The team includes 19 skiers and snowboarders, the largest ever, and includes Chemmy Alcott who has yet to prove her fitness after breaking her leg in August.
The team in full…
Alpine skiing: David Ryding, Chemmy Alcott
Biathlon: Lee Jackson, Amanda Lightfoot
Bobsleigh: Stuart Benson, John Jackson, John Baines, Ben Simons, Joel Fearon, Bruce Tasker, Craig Pickering, Lamin Deen, Paula Walker, Rebekah Wilson
Cross country skiing: Andrew Young, Andrew Musgrave, Callum Smith, Rosamund Musgrave
Curling: David Murdoch, Tom Brewster, Greg Drummond, Michael Goodfellow, Scott Andrews, Claire Hamilton, Eve Muirhead, Anna Sloan, Vicki Adams, Lauren Gray
Figure skating: David King, Nick Buckland, Matthew Parr, Jenna McCorkell, Penny Coomes, Stacey Kemp
Freestyle skiing: Murray Buchan, James Woods, James Machon, Emma Lonsdale, Katie Summerhayes, Rowan Cheshire
Short track speed skating: Jon Eley, Richard Shoebridge, Jack Whelbourne, Elise Christie, Charlotte Gilmartin Skeleton: Lizzy Yarnold, Shelley Rudman, Kristan Bromley. Dominic Parsons
Snowboarding: Ben Kilner, Billy Morgan, Dom Harington, Jamie Nicholls, Zoe Gillings, Jenny Jones, Aimee Fuller
Read more details on the BBC Sports website.
What we know about the Games in Sochi.
2014 Winter Olympics: February 6th to February 23rd 2014.
There's excitement mounting about the games in Sochi.
Some controversy surrounds the games in Sochi.
There is some potential danger surrounding the games in Sochi.
The BBC is planning one hell of a show of the games in Sochi.
British athletes are putting in hours and hours of training for the games in Sochi.
7th February is the date of the opening ceremony of the games in Sochi.
But what do we know about Sochi?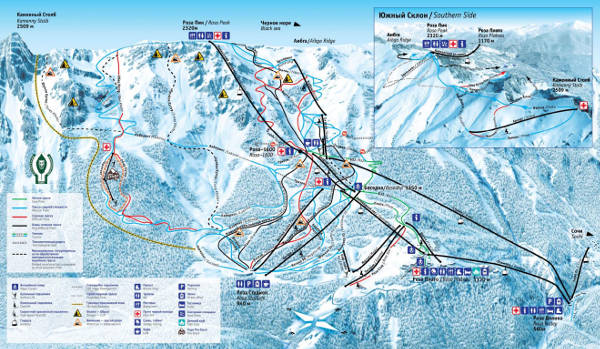 Sochi is in Russia on the Black Sea coast, not far from Georgia and around the coast from Turkey.
Sochi has a population of less than half a million people.
The 'coastal cluster' is also known as the Russian Riviera and was first made popular by Stalin; it is now popular with the wealthy folk of Russia.
The Caucasus Mountains form a backdrop to Sochi and will be the home to the games.
The closeness of the Black Sea to the Causasus Mountains is the 'guarantee' of huge snowfall and the reason it is Putin's favourite Russian ski resort.
2014 Winter Paralympics: March 7th to March 16th 2014.
I can't find details on the Paralympic Team on the internet, perhaps it hasn't been announced yet – keep an eye out here.
pop trivia: "Thy choicest gifts in store" from the second verse of the British National Anthem, officially from 1745!